Dear kids,
Regular activities for children take place in the gallery, you can find out about it here.
Guided tours for children and school classes can be arranged via phone 07031 / 94772 or at Elena.Kaifel@sindelfingen.de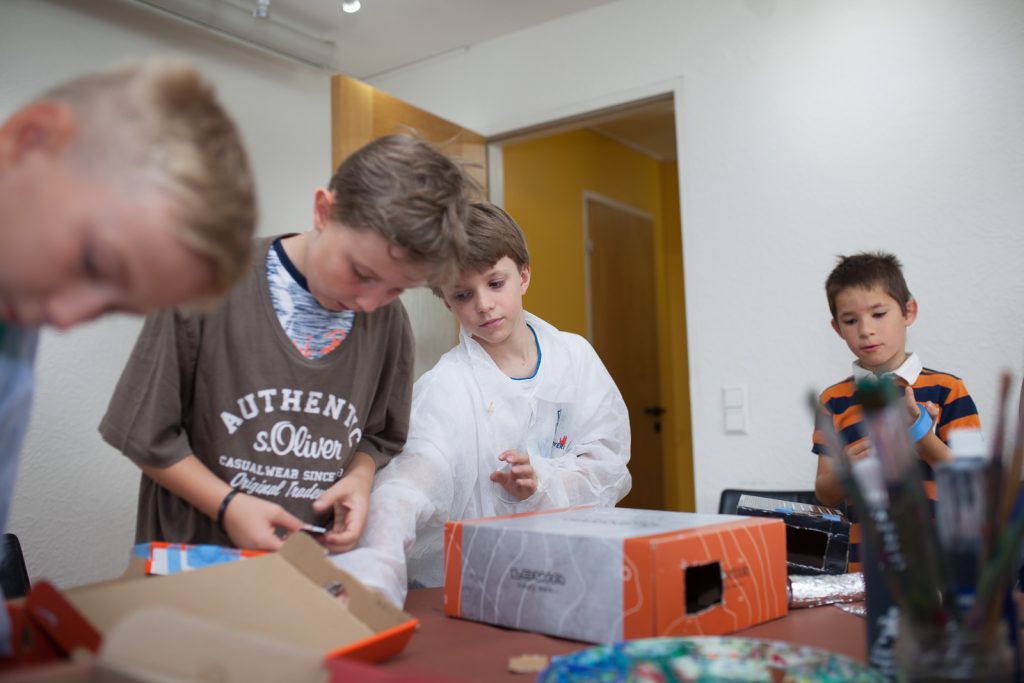 Childrens workshop
Children get to know the art works of the exhibition #Material4.0 and become creative themselves.
Course with Sabine Elisabeth Weber
For children 8 – 10 years of age
Dates: Thrusdays, 11.10 – 06.12.2018, 3 – 4.30 p.m.
Location: Galerie Stadt Sindelfingen
Price: 32 € per kid, sibblings pay 28€, (incl. material)
Sign up via: Amt für Kultur, Tel. 07031 – 94325
Per course max. 10 children